What is Connections Unlimited?
Connections Unlimited is an unlimited game version of the new daily popular NYT Connections Game. You can continue to play after solving or losing the first one.
What is Connections Game?
Connections Game is a puzzle-based game that requires players to identify groups of items that share a common characteristic or category.
The aim of the game is to find these connections without making more than four mistakes. The groups might be related to certain themes such as fish, fire-related terms, etc., and they can be as straightforward or tricky.
How to Play Connections?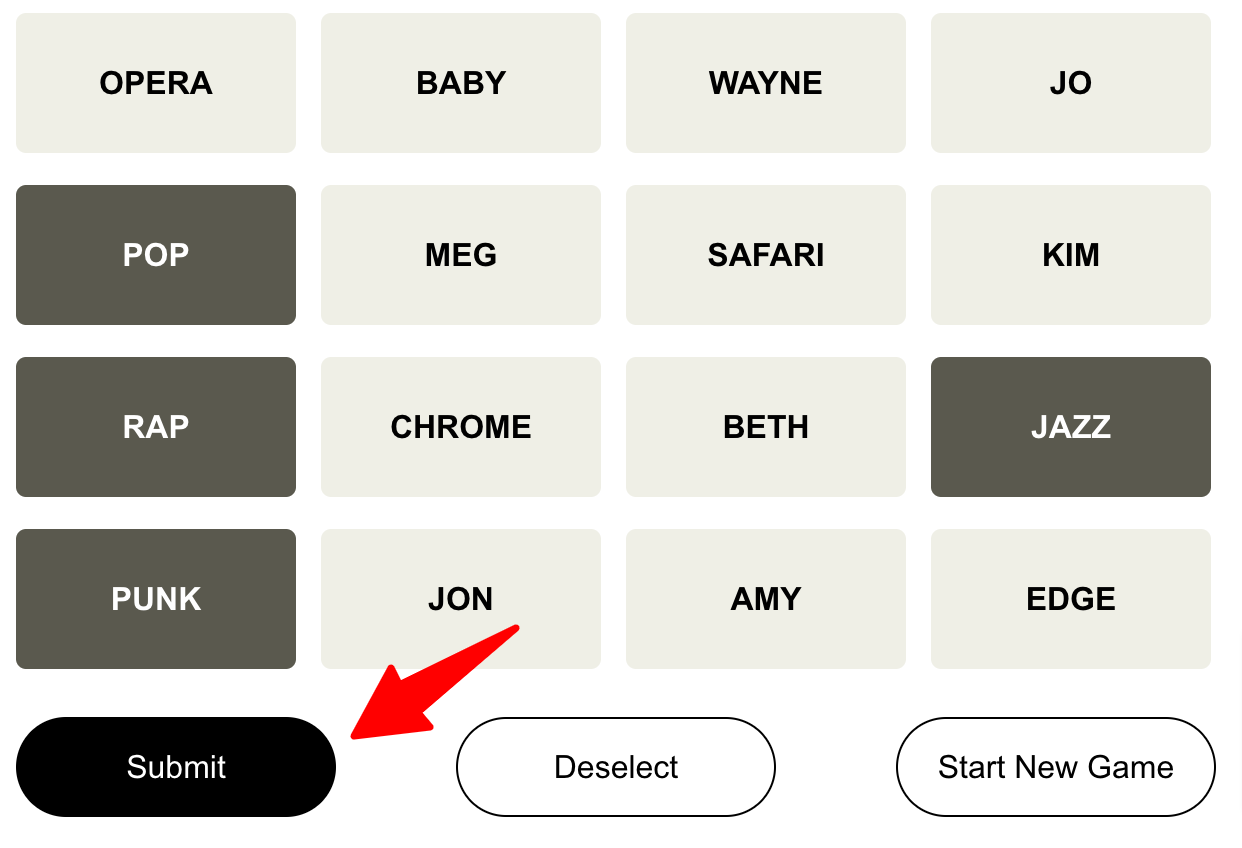 Step 1: The game presents various items, from which you have to find groups of four that share something in common.
Step 2: Once you identify a group, select the four items and tap 'Submit' to check if your guess is correct.
Step 3: The goal is to find all groups without making 4 mistakes!
Additional Help: Keep in mind that categories will always be more specific than "5-letter words", "names", or "verbs." Categories might be tricky!. Each identified group is assigned a color, which is revealed as you solve. The color ranges from straightforward (easily identifiable categories) to tricky (more complex or abstract categories).
How many games can I play using the 'Start new Game'?
You can play unlimited Connections games using 500+ totally different puzzles everyday.
Can I play Connections in my own language?
Yes, there are some variations of Connections in other languages, check below:
How can I play past NYT Connections games?
You can play past games by accessing the archive list and selecting the date that you want to play. NYT Connections Archive is updated everyday so you can find every possible game that is available. It is a list of games from 6/12/2023 to the latest today's game.

Is there a Connections Game app available for download?
Yes, the Connections Game app is available for free download on the Google Play Store.